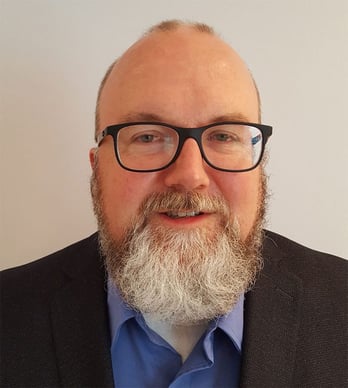 Brian LaPalm's role at Fisher International is to create systems that "let data speak to decision makers." He leads an international research team of highly knowledgeable papermakers who also help form the rules and data checks which make the Fisher database the industry's premier and unparalleled business intelligence resource. He is also responsible for the continual calibration of Fisher's databases, coordinating the integration of research input, database structure, and cast modeling.
Brian's industry expertise is extensive. He has held management positions at manufacturers including International Paper, Badger Mills, Blue Ridge Paper, NewPage Corporation and most recently, Catalyst Paper where he was Director of Specialty Products. In this position, he was tasked with managing all product development activities, developing metrics and performance drivers, as well as training and supporting sales staff in the company's food and industrial market sector. Additionally, he is a Master Black Belt, Six Sigma Certified, and has trained, managed or mentored dozens of Yellow, Green and Brown Belts, while implementing workplace best practices resulting in savings of millions of dollars annually.
Brian earned an MBA from the University of Wisconsin, where he also earned a BS in Mechanical Engineering.