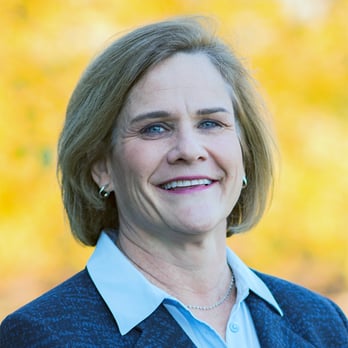 A member of the Executive Team for both Fisher International and Forest2Market, Christine Murphy is responsible for all of the financial functions including accounting, treasury, corporate finance, financial planning, and investor relations, for Fisher International and Forest2Market. She also administers all human resources activities.
Before joining Forest2Market in 2015, Murphy was Senior Advisor at Key Bridge Partners where she evaluated acquisition opportunities, performed due diligence, analyzed the strategy, results and financial processes of portfolio companies and reported to the Board. Prior to that, she served as Finance Controller for BearingPoint Inc. where she managed business segment financial operations and reporting along with approving contracts and managing value add reseller relationships to deliver incremental revenue.
She also served as Chief Accounting Officer at Group 1 Software, Inc., where she was responsible for accounting, tax and financial reporting as well as SEC reporting and Investor Relations. Murphy began her career in public accounting with Deloitte & Touche LLP.
Murphy earned a Bachelor of Science in Accountancy from Villanova University.