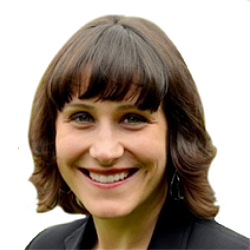 Katie Mencke has extensive consulting experience in the pulp and paper industry advising clients on operational strategy and capital planning. As a member of Fisher's consulting team, she is tasked with developing effective asset performance analyses and modeling for long term asset investment planning.
Katie brings extensive practical and educational experience to her role. Before joining Fisher, she spent over 10 years at Pöyry Management Consulting as a Senior Consultant with a specific focus in operations, forecasting, valuation, benchmarking, energy, and resource efficiencies analysis. Prior to this, she was a Process Engineer at EKA Chemicals.
Katie earned an MBA in Sustainability from Bard College, an MS in Paper Science and Engineering from the Institute of Paper Science and Technology at Georgia Institute of Technology, and a BS in Paper Science and Engineering at Miami University.