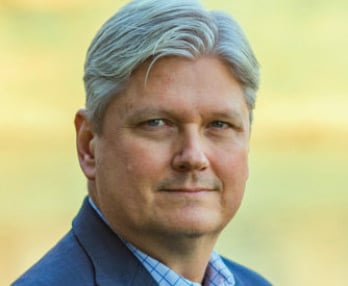 Peter Stewart is a 27-year veteran of the forest products industry. In 2000, he founded Forest2Market, the only transaction-based wood fiber pricing service in the industry. Twenty years later, Forest2Market is a provider of wood raw material pricing data and supply chain expertise to the forest products industry worldwide.
In 2019, when Battery Ventures purchased both Forest2Market and Fisher International, Stewart–a long-time trusted advisor to the executive management of major pulp and paper and other forest products companies globally–became President and CEO of both firms.
Prior to founding Forest2Market, Stewart led timberland acquisition due diligence projects in the United States, Argentina and Brazil and was responsible for forest planning and harvest scheduling for $350 million of institutional forestland.
A Texas native, Stewart has a BS in Forestry from Texas A&M and an MS in Economics from the University of Georgia.