Amid a global trend in plastics reduction, alternatives to disposable non-degradable plastic packaging such as pulp mold, degradable plastics and paper packaging have grown in popularity. Due to convenience and technology, molding and low-cost pulp mold products are widely used in the product packaging industry (primarily as product cushion packaging for a wide array of products including egg transportation packaging, special-shaped product lining, 3C products, wine packaging, etc.
With more than 2000 square meters of general and application R&D technology capacity, an industrial production exhibition room and a pilot production line, PulPac hopes to promote the global options in replacing disposable plastics with fiber materials through innovation and promoting the commercial uses of dry molded fiber technology, which is used in recyclable, low-cost, high-performance fiber packaging and disposable products.
Through the creation of cellulose molding without water, pulp mold packaging products enable brand owners and packaging manufacturers to replace disposable and single-use plastics with sustainable, cost-competitive alternatives while also opening new markets for forest products and related industries.
Today, the company has signed cooperation and licensing agreements with a number of customers, including several large global brands operating in various industries. They are undergoing a US $1.2 million round of financing led by existing investors, which will raise total equity to US $7.1 million, and they have also obtained bank financing of $1.4 million to buy advanced dry molded fiber equipment. PulPac will use its revenue to continue to rapidly develop its technology through secure partnerships and investments across the global value chain.
According to Qianzhan Industry Research Institute's data, the market size for pulp molds in China is expected to reach 34.3 billion yuan (about 5% penetration rate in the plastic packaging market) in 2020. With the development of such an application to replace plastic packaging, the pulp mold market will be on a lot of radars as corporate ESG initiatives continue to redefine sustainability commitments.
---
About the Author: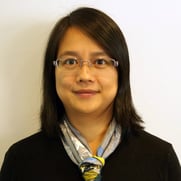 Min has more than 15 years of pulp and paper industry consulting experience with a focus on Asia Pacific strategy development in packaging, tissue, and market pulp. As a member of Fisher's consulting team in China, she is tasked with helping clients achieve operational excellence thru data-informed decision making. 
Min supports clients who must quickly understand their competitive position and develop asset optimization strategies in advance of major investment decisions. Prior to joining Fisher, she served as a management consultant at Pöyry.