The Environmental Protection Administration (EPA) has announced new regulations for online retailers regarding packaging materials that will come into effect July 2023. Under the new rules, online retailers will no longer be allowed to use PVC plastic in their packaging.
Instead, they should prioritize using wrappers made from at least 90% recycled paper in natural colors or plastic packaging that contains more than 25% reusable plastic. The regulations also specify the amount of packaging that can be used based on the size of the online retailer. The new regulations aim to address the environmental impact of packaging waste generated by the online retail industry.
DYPER™ has announced the launch of their newly designed diaper and fully recyclable kraft paper packaging now manufactured in North America – marking a major step forward in both the single-use diaper and packaging industries.
Plastic waste in diapering is a huge problem. The vast majority of disposable diapers are constructed with two water bottles worth of plastic and sold in single packs with virgin plastic packaging.
"Parents shouldn't have to choose between their baby's well-being and the environment. By using materials such as paper, natural wax and clay in our packaging and plant-based materials in our diapers, we hope to set an industrywide example that we can all reduce our reliance on plastics as a society," said Sergio Radovcic, Founder and CEO of DYPER.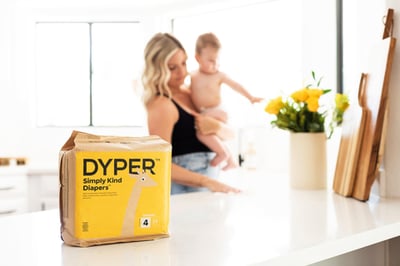 Sabert Corporation, a provider of sustainable food packaging solutions, has launched its new patented EcoEdge Paper Cutlery. Recyclable and compostable, Sabert's disposable cutlery line offers a sustainable alternative to plastic cutlery and is suitable for dine-in, to-go and food-away-from-home occasions without impacting food flavor. The PFAS-free grease resistance performs against hot food, cold and liquid food types.
"We have a critical role in developing environmentally responsible solutions for operators that exceed customers' performance expectations while helping them enhance their sustainability goals," said Stephny S. Halstead, Vice President, Marketing & New Product Development at Sabert Corporation.
Mondi has partnered with Syntegon, a manufacturer of process and packaging machinery, to develop a recyclable paper packaging solution using recycled fibers for dried foods such as flour, sugar and pasta.
The packaging uses Mondi's award-winning EcoVantage kraft paper which has been approved by ISEGA for the entire food packaging sector. EcoVantage is made from recycled and responsibly sourced fresh fibers and was previously mainly used for paper shopping bags.
Mondi supplies EcoVantage rollstock to Syntegon, who then applies spot coating to create dust-tight, heat sealable packaging that eliminates contamination throughout the entire product lifecycle – from production to the consumer's home. Syntegon's unique technology ensures that only the minimum amount of sealing agent needed is used.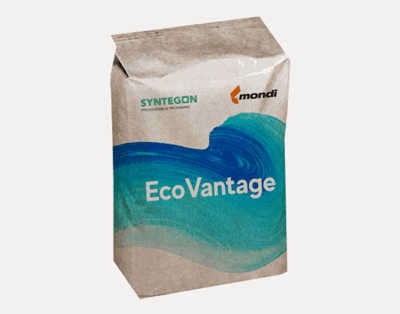 Last month, Tetra Pak published its Sustainability Report FY22, highlighting the company's progress across various aspects of sustainability. During 2022, Tetra Pak achieved significant milestones, reducing operational GHG emissions by 39%, with 84% of the energy coming from renewable sources. This puts the company on track to achieve net zero within its own operations by 2030.
Additionally, the sale of 8.8 billion plant-based packages and 11.9 billion plant-based caps translated into 131 kilo tonnes of CO2 savings. There was also nearly €30 million invested to accelerate the collection and recycling of beverage cartons, while working with food technology incubators and start-ups to explore the future of sustainable food.
ProAmpac introduces its fiber-based Modified Atmosphere Packaging RAP Sandwich Wedge to the North American market. Designed for sandwiches and wraps, this groundbreaking package introduces the concept of modified atmosphere packaging to a fiber-based format.
By combining the benefits of modified atmosphere packaging with sustainable fiber materials, ProAmpac addresses the demand for reduced food spoilage, environmentally friendly packaging, and an enhanced consumer experience in the food-to-go market. With the capability to keep a fresh sandwich or wrap preserved for up to 28 days, ProAmpac's RAP Sandwich wedge is a pioneering approach that sets a new standard for freshness and sustainability in on-the-go meals.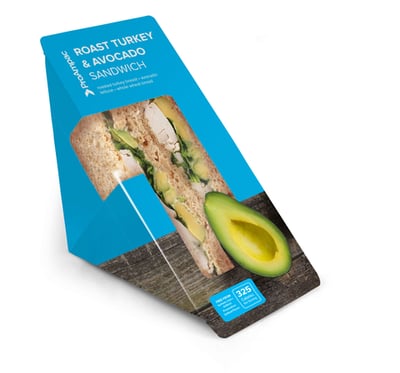 Australia's potato and onion producer Mitolo Family Farms has partnered with packaging converter Detpak and supermarket retailer Coles to develop a curbside recyclable paper bag for fresh potatoes. Three years in development, the new paper bag for Mitolo Family Farms' premium Gourmandine potatoes is manufactured and flexo printed with water-based inks by Detpak in South Australia.
Tom Lunn, Detmold Group GM of Innovation and Sustainability, explained that Detpak applied proprietary technology to deliver on both sustainability and efficiency outcomes for Mitolo Family Farms, with one of the challenges being to develop a bag that could be formed, filled, and sealed by Mitolo at high speed.
Lunn said Detpak is experiencing high demand for paper-based packaging from brands in the fresh produce category, particularly from premium brands, driven by strong anti-plastic sentiment among consumers, coupled with concerns about the lack of soft plastic recycling.
Ahlstrom has introduced two supercalendered release papers with sustainable materials. These include Acti-V Industrial RF Brown and Acti-V Industrial RF Natural.
Acti-V Industrial RF Brown is a supercalendered release paper with 30% post-consumer recycled fiber, and features the typical brown color used in double-sided adhesive tape liners. Acti-V Industrial RF Natural has a natural kraft color, based on a combination of post-consumer recycled cellulose fiber and unbleached cellulose fibers.
Both products offer improved circularity by replacing a portion of virgin fibers with post-consumer recycled fibers. The new products are designed for double side silicone coating, said the company.
Mondi has introduced SolmixBag, a water-soluble bag, for the construction industry with the help of its long-standing customer Baumit. The one-ply paper bag helps to store and transport dry construction materials such as cement and dry mix mortar products. It's designed to dissolve when in contact with water during the mixing process. SolmixBag is created from Mondi's water-soluble sack kraft paper and uses 20% less paper than the industry standard two-ply paper bags.