Per recent information published by the National Center for Biotechnology Information's (NCBI) National Library of Medicine, coal has been the essential fuel behind China's economic growth and the distribution of electricity access to its entire population.
"China is now the world's largest coal producer and consumer—consuming half of global coal production and importing 20% of the global coal traded in 2018. It is also the world's main international provider of finance for the building of new coal-fired power plants. Coal accounted for 60% of China's primary energy consumption in 2018, contributing 50% of the country's fine particulate matter (PM2.5) pollutants and 70% of its carbon emissions," reads the NCBI report.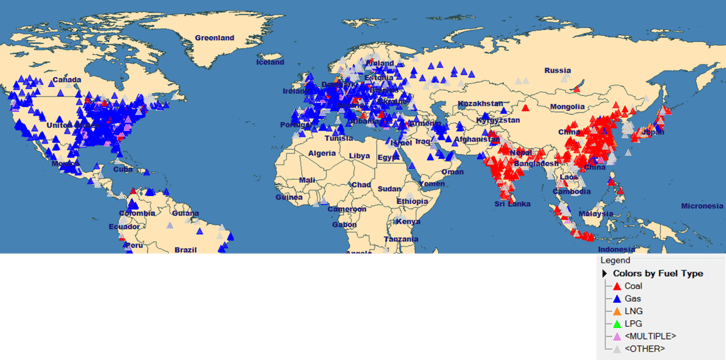 China has a vested interest in pursuing its long-term national policy of solving the "smog" problem, reducing emissions of environmentally harmful substances, promoting the optimization of energy systems, and developing clean and low-carbon energy sources. This includes eliminating and replacing outdated coal- and biomass-fired boilers with clean, gas-fired boilers. As a result, provinces and cities throughout the country have issued new energy plans and action programs. The northern region has focused on both central heating and industrial electricity production, while the southern region has primarily focused on industrial electricity production.
According to a recent announcement from the Environmental Protection Bureau located in Dongguan, China, the city is promoting a large-scale switch from coal to gas power. In support of this new change, the city initiated the construction of 17 new power plants while 12 coal- and biomass-fired boilers have been shuttered.
According to Fisher data, China's pulp and paper industry relies heavily on coal as fuel, unlike Europe and the United States, which mainly rely on cleaner energy such as natural gas. Currently, more than 380 pulp and paper mills use coal as their primary fuel source. Among them, the number of pulp and paper mills in Hebei, Guangdong, Shandong, Zhejiang and Guangxi account for roughly 50 percent of the total. According to provincial policies, the boilers in these mills may be completely rebuilt or eliminated during the 14th "Five Year Plan" period (2021-2025). Key areas of interest for the plan include decarbonization of energy-intensive industrial sectors like power, cement, steel, transport, buildings, and meat production, as well as the expansion of forest cover and carbon markets.
For many pulp and paper mills in Dongguan, the increase in fuel costs due to a switch from coal to gas could be a near-term challenge. In terms of fuel cost per unit of value, natural gas is more than twice that of coal. According to the Province's calculations , the standard natural gas price of 2.06 yuan / m3 (which can vary by 20 percent), provincial pipeline network transportation price of 0.15-0.2 yuan / m3, and urban gas pipeline transportation fee of 0.2-2.0 yuan / m3 result in a net end-user price totaling 2.41-4.2 yuan / m3.
For instance, according to Fisher data, the average fuel cost of a Chinese linerboard manufacturer currently utilizing coal-fired power is about 300-400 yuan / ton. When coal is replaced by gas, the cash production cost of papermaking may increase by 300-400 yuan / ton. From a cost perspective, this adds a tremendous amount of pressure that many smaller producers simply cannot absorb. As a result, they will likely be squeezed out of the market, which will add to further consolidation of the industry.
Fisher data also confirms that the transition from coal to gas in Dongguan would impact production capacity of over 14 million tons of paper products, of which about 70 percent is containerboard produced by paper giants such as Nine Dragons, Lee & Man and Jianhui. After a transition from coal to gas is complete, the paper market in South China may see a significant increase in price resulting from increased manufacturing costs if the relationship between supply and demand remains unchanged.