Fisher International and Forest2Market business partner IndustryEdge has teamed up with The Australasian Pulp & Paper Technology Association (Appita) to produce a series of six insightful webinars focused on the Australasian and global pulp and paper markets. The second webinar in the series features a detailed interview from inside the Chinese pulp and paper supply chain with Fisher International's Neo Wu, Director of Sales for China.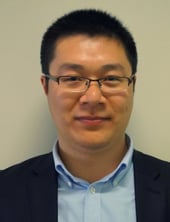 This particular webinar focuses on China's move to supply its ever-growing internal demand for paper and paperboard products. Neo describes the Chinese pulp and paper supply chain as shifting from being externally focused to having an increasingly internal and domestic focus. In the context of the COVID-19 pandemic, he notes that Chinese demand has largely returned to normal after a torrid first quarter and difficult second quarter.
Neo also discusses how China will source its recovered paper needs when it ends imports of recyclable materials at the beginning of 2021.
Click here to download a complimentary copy of the summary notes from this webinar, prepared by IndustryEdge.


Click here to sign up for the remainder of the 2020 webinar series.