So far in Q4, we've seen numerous Pulp & Paper companies stay true to their commitments towards the environment. With impressive initiatives to even more paper-based packaging innovations than we've ever seen, the P&P industry is putting in hard work for a better environment. We've gathered up and listed below some of these top achievements within the last month.
Mentos Launches New Paper Bottle Gum Packaging
Confectionary manufacturer Perfetti Van Melle has unveiled a new paper bottle packaging set to roll out across its Mentos Pure Fresh Gum range. Launching in 600 Co-op stores this month, its Cherry, Tropical and Fresh Mint flavors will be among the products undergoing a packaging revamp.
According to IRI, this innovation will reduce the plastic in Mentos Gum packaging by 93%, while this comes as part of Perfetti Van Melle's wider sustainability commitments to avoid 5,000 tonnes of not recycle-ready plastic by 2025 and to provide 100% of consumer packs with disposal indicators by 2025.

Nordic Paper Increases Ambition in Its Climate Targets
Nordic Paper has adopted new targets for reduction of its climate impact. The total emissions of fossil greenhouse gases from Nordic Paper activities, including indirect emissions from purchased goods and services, are to be reduced by 50% in 2030 compared with 2020. In addition, the direct emissions from the company's own activity and from purchased energy are to be reduced by at least 50% for the same period of time.
The new climate targets are a result of the company's review of its sustainability strategy. The review also resulted in an updating of the focus areas for the Nordic Paper sustainability work. The updated focus areas are to secure a safe work environment, to reduce climate impact and to deliver products supporting sustainability.
Tetra Pak and Earth Recycler Accelerate Recycling of Used Cartons in Tamil Nadu
Tetra Pak, a world leading packaging and processing solutions company, recognized all over the world for their focus on sustainability, has joined hands with Chennai based Earth Recycler to accelerate the recycling of used Tetra Pak cartons in the city. This project will focus on increasing the collection of used carton packages from Zone 7, 8, and 13 of Chennai, while also raising awareness about the value of used cartons packages among the waste trade and creating a dedicated recycling stream for used cartons.
In the first year, the program expects to collect over 13 million cartons for recycling while generating direct employment for over 10 residents and indirect employment for over 1200 others across the waste management value chain.
Reckitt Launches Paper-Based Packaging for Finish Dishwashing Tablets
Reckitt has announced trials of paper-based packaging for Finish dishwashing products, in a move that will reduce plastics by 75% per stand-up pouch while also reducing lifecycle emissions. The new packaging will be launched exclusively with French retailer Carrefour and will be introduced across 1,200 stores next month. Reckitt claims that, once fully rolled out, the new paper-based packaging will eliminate the need for more than 2,000 tonnes of plastic annually, equivalent to around 50 million plastic one-liter bottles.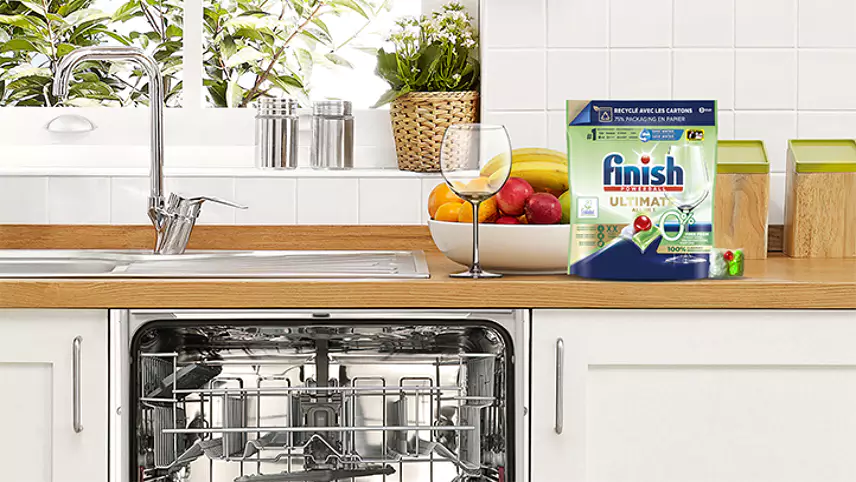 Siegwerk India Unveils Next Generation of Sustainable Water-Based Inks for Paper & Board Applications
Siegwerk India, one of the leading global providers of printing inks and coatings for packaging applications and labels, has announced the launch of its new generation of sustainable inks – "UniNATURE", in the Indian market. The UniNATURE product range is formulated with renewable and natural components, providing an environmentally friendly alternative to conventional inks without impacting the recyclability of paper and board packaging, thereby taking a step towards reducing the microplastics which can be found in inks.
Siegwerk's new sustainable water-based ink range comes along with excellent ink performance and color strengths, offering similar levels of performance and properties as current water-based technologies. Furthermore, high printing speeds on presses, on both coated and uncoated papers, can be achieved with UniNATURE. The new inks and coatings series is applicable for many paper & board applications including corrugated board boxes, trays and displays, fast food packaging, sacks and bags, as well as cups and wraps. It supports various printing applications whilst meeting the highest market and regulatory standards.
Walki's Brand New Walki®Fibre Wrap Is the Ideal Solution for Packaging Non-Food and E-Commerce Products That Do Not Require Demanding Barrier Properties
When switching from plastic to paper for e-commerce or non-food applications such as household goods, toys or games, the most important requirements are strength and sealing properties. Walki®Fibre Wrap delivers the necessary properties when it comes to strength and is also heat sealable, unlike many other paper-based packaging solutions which are glued.
Walki®Fibre Wrap is a heat-sealable, recyclable, paper-based packaging material ideal for non-food packaging that requires no separation of the coating in the recycling process. "The major advantage of heat-sealable paper solutions is that they allow producer to use the same equipment used to seal plastic," says Bernd Gelder, Walki's Business Development Manager for Industrial Packaging, adding that all grades of Walki®Fibre Wrap are also all printable.
Aldi to Launch Cardboard Packaging for Own-Brand Porridge Pots
Supermarket chain Aldi has announced it will introduce cardboard packaging for its own-brand porridge pots as its latest move to combat plastic waste. The retailer will roll out the fully recyclable, card-based porridge pots at all its UK stores from early next year.
Aldi said this will make it the first supermarket to implement such a change. The switch to cardboard packaging is expected to prevent an estimated 175t of plastic from going onto the market each year.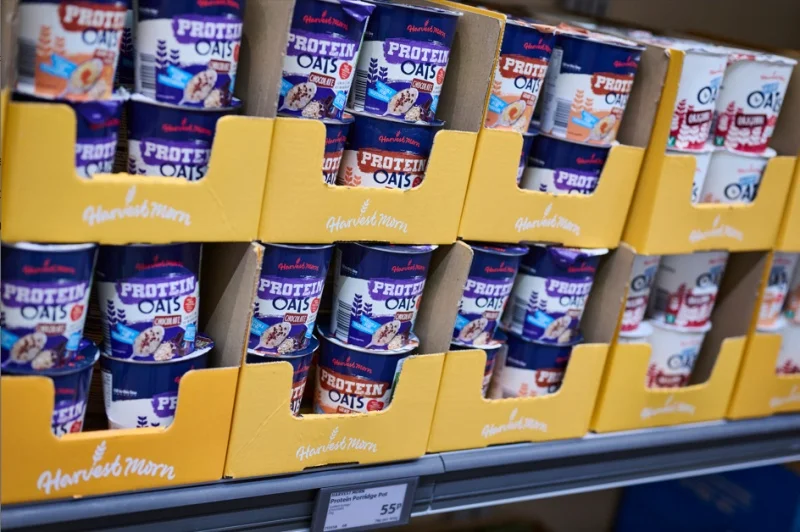 Amcor Comes out with Task Force on Climate-Related Financial Disclosure Report
Amcor has released its first Task Force on Climate-Related Financial Disclosure (TCFD) report, which includes the results of Amcor's climate scenario analysis exercise, along with its climate governance structure, risk management approach and performance metrics. The report marks another milestone for the organization, ensuring continued transparency of its climate-related business risks as well as providing a roadmap on how to integrate climate risk management opportunities within its operational strategy.
"The report represents the latest example of how Amcor has integrated climate-related considerations into its growth strategy and risk management framework. Adding TCFD standards to our sustainability-related reporting that already adheres to the Global Reporting Initiative (GRI), as well as leading the packaging industry by reporting against SASB standards, helps us continue to lead with transparent, forward-thinking environmental stewardship," said Michael Casamento, Chief Financial Officer of the company.
Albéa Introduces the First Squeezable Paper-Based Bottle
After its launch in 2019 of the first paper-based tube, in partnership with L'Oréal, Albéa Tubes is extending its paper-based solutions by introducing its first paper-based bottle – which was showcased at the Luxe Pack trade show held on October 3-5 Monaco.
Available in kraft and white, the bottle contains a minimum of 50% FSC-certified paper content (without the cap or the pump). The Albéa Tubes' unique paper-based web structure contributes to reducing plastic content and lowering the carbon footprint of its packaging for a better environmental impact.
Albéa will be able to produce the paper-based bottle, currently at the proof-of-concept stage, in Sainte-Ménéhould, France. With this innovation, the company is now able to offer a whole range of paper-based solutions including tubes and bottles.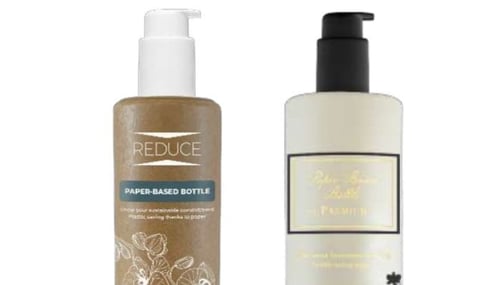 Cepi Presents a Position Paper Outlining Its Views to Reach the European Union's Net Zero Carbon Goals
In advance of the release of the EU's certification scheme for carbon removals, the first to be developed at international scale by a public body, the European federation Cepi presented a position paper outlining its views on this important tool to reach the European Union's net zero carbon goals. It stresses the important role that the pulp and paper industry already plays in building a biogenic carbon cycle through its value chain, and how differentiated certification tools could better support its further development.
Wood–based products have a capacity to store carbon and substitute fossil–based materials and energy. This contributes to forests and forest–based products having an overall positive net climate effect of –806 million tonnes of CO2 equivalent annually. This corresponds to avoiding 20% of all EU fossil emissions.