As we kick off 2Q, a number of companies have announced or launched new sustainability-driven initiatives and products, ranging from new carrier bags and mailers to zero waste initiatives driving sustainable packaging. We've gathered some of the top sustainability projects that have occurred throughout the Pulp & Paper industry over the last few weeks and included them below.
Tissue Maker Kruger Products Joins Canada Plastics Pact
Tissue manufacturer Kruger Products L.P. is now a signatory of the Canada Plastics Pact (CPP), as part of its recently launched 10-year sustainability strategy that includes the target of reducing the virgin plastic in its trademark branded packaging by 50 percent by 2030.
"We have been exploring various options to reduce our use of plastics and source alternative materials but working with the CPP will enable us to work together to realize tangible solutions even faster," said Dino Bianco, CEO, Kruger Products.
Paper Wrapped Napkins — the Transition from Plastic to Fiber-Based Packaging has Begun
Our planet needs more sustainable designs and less plastic. Period. Duni Group is determined to play its part in achieving this by launching FSC®-certified recyclable paper packaging for profile printed napkins in the Duni business area. For the Group, it is a start – in many ways.
It is the beginning of a transition within the Duni business area to make all product packaging from fiber-based material, instead of plastic. At this early stage, the new packaging is being offered for some parts of Duni's profile print assortment of Airlaid napkins – providing an opportunity to gain more experience, perform quality tests and collect feedback from customers to make the packaging even better.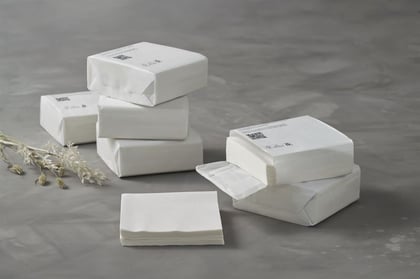 Forestry and Forest Products Sector Releases Global Sustainability Progress Report
Today, the International Council of Forest and Paper Associations (ICFPA) released its biennial Sustainability Progress Report, which demonstrates progress in seven key areas of sustainability. The 2021 report also highlights the forest products sector's global response to the COVID-19 pandemic.
ICFPA serves as a forum of global dialogue, coordination and co-operation. Currently, the ICFPA represents 18 pulp, paper, wood and fiber-based associations that encompass 28 countries, including many of the top pulp, paper and wood producers around the world.
The 2021 ICFPA Sustainability Progress Report shows progress on nearly all of the sector's performance indicators, using the most recent data available (2018-2019).
Paptic to Launch Recyclable Material Grade for Carrier Bags and Mailers
The new fiber-based grade has been tailor-made for carrier bags and e-commerce mailers, and, according to Paptic, the main raw material used is wood fiber from sustainably managed forests.
The company also claims that its new grade offers "excellent" printability and durability to maximize brand visibility and reusability.
"This new 100gsm grade widens our packaging material offering for environmentally conscious brands and retailers. The grade combines strength (wet + tear), lightweight, softness, and foldability at a competitive price point," says Tommi Lehtisalo, product manager at Paptic Ltd.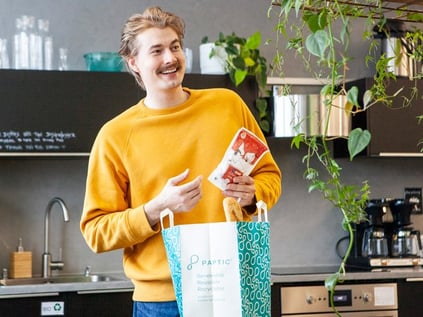 AF&PA Responds to President Biden's Leaders Summit on Climate
The American Forest & Paper Association (AF&PA) President and CEO Heidi Brock released the following statement in response to President Joe Biden's Leaders Summit on Climate held virtually with world leaders:
"We welcome President Biden's Leaders Summit on Climate. Paper and wood products manufacturers produce enormous amounts of carbon-beneficial bioenergy, integral to making sustainable products that meet essential needs around the world. Our industry will continue to create jobs and economic opportunities for Americans, especially as we push forward on a U.S. economic recovery effort."
SGP Announces International Pilot Project of Its Leading Sustainability Certification Program
The Sustainable Green Printing Partnership (SGP), the leading authority in sustainable printing certifications, announced today a pilot project to expand its certification program beyond the United States and Canada. SGP has been successfully holding all audits virtually for more than a year. Using this method, the organization can expand internationally, allowing printers and industry suppliers worldwide to achieve SGP certification. Through its cloud-based SGP Impact Tracker, information for a virtual audit is quickly and effectively shared with SGP's independent auditors.
For more than ten years, SGP certification has been driving sustainable activities in the printing industry. With its sustainability management system and annual improvement projects, SGP certified facilities are industry leaders in providing sustainable printing and independent validation of their claims for a sustainable supply chain.
Atlantic Launches Zero Waste Initiative
Atlantic Packaging has launched its Zero Waste initiative. Throughout the past year, the company has committed itself to sustainable packaging as a core value of the organization.
"Going forward, we will recycle all of the products we can through our warehouses and manufacturing facilities," said Wes Carter, President of Atlantic Packaging. "I really believe, as a zero-waste company, we can set the example for lots of companies that this is a possibility."
Ahlstrom-Munksjӧ's New PurposeFil™ Packaging Papers Offer Sustainable Packaging Solutions, with Emphasis on e-Commerce Industry
Fiber-based solutions offer more sustainable packaging options, including lower packaging weight creating less waste, package integrity and safety while building distinctive branding through packaging and offering diverse levels of protection. It can reduce the overall impact on the environment, offering positive recyclability, repulpability, and at times compostable end-of-life scenarios. PurposeFil™ packaging products help meet multiple sustainability goals.
Ahlstrom-Munksjö uses fiber from responsible and legal sources, and all PurposeFil™ products qualify for Chain of Custody Forestry Credits and Certification. The ultimate goal of PurposeFil™ packaging papers is to offer alternative packaging options to non-renewable substrates.
Mactac Introduces Simply Sustainable Initiative
Mactac, a leading supplier of PS adhesives, has introduced the company's Simply Sustainable culture of environmental responsibility, which delivers enhanced value to customers, end-users, employees, and communities.

"Simply Sustainable is more than a brand. It's our initiative to choose environmental best practices so they can be ingrained in everything we do," says Ed LaForge, President and Chief Executive Officer for Mactac.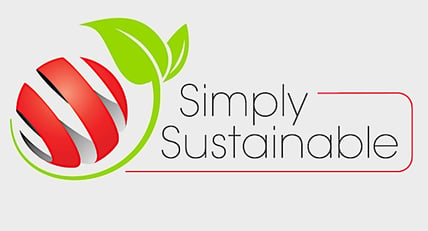 Greif Announces New Science-Aligned Greenhouse Gas Emissions Reduction Target
Greif, Inc., a global leader in industrial packaging products and services, announced it has set a new goal to reduce its absolute Scope 1 and 2 greenhouse gas (GHG) emissions 28% by 2030. This target aligns to the prevailing climate science limit of keeping global warming to well below 2 degrees Celsius. The company will also further investigate its Scope 3 GHG emissions and make a determination about pursuing a net-zero carbon aspiration by the end of 2023. Greif's new goal builds upon the company's near 15-year commitment to sustainability and an 11% emissions reduction per unit of production achieved in 2019.