Each month, we continue to see the innovative concepts companies are developing in order to pursue a greener economy. The Pulp and Paper industry has helped lead the way with this movement and we've gathered some of the top stories from the last month.
Mondi and Taurus Packaging Develop Reusable Paper Shopping Bag
UK-based packaging and paper manufacturer Mondi has collaborated with South African heat shrink sleeve and label company Taurus Packaging to develop a reusable paper shopping bag. The bag is made using Mondi's Advantage Kraft Plus with wet strength and meets the South African market's 16kg standard weight requirement.
It is claimed to be durable enough to withstand South Africa's weather conditions, including humidity, and able to survive longer customer journeys on public transport. The packaging is fully recyclable and certified by the Programme for the Endorsement of Forest Certification (PEFC).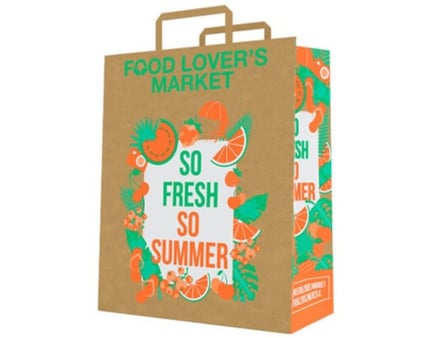 Biomass from Wood Byproducts Fuels Domtar's Mills with Renewable Energy
In 2020, 73 percent of the energy for Domtar's pulp and paper mills came from renewable sources. This is better than the industry average of about 65 percent, according to the American Forest and Paper Association. Domtar's mills also generated the equivalent of 71 percent of their electricity needs, reducing their dependence on the grid.
This renewable energy comes from biomass — byproducts from our manufacturing process, such as black liquor, bark and wood residues. Unlike coal or other fossil fuels, energy captured from biomass results in net zero emissions of carbon dioxide into the atmosphere over the long term.
Ahlstrom-Munksjӧ's Sustainability Work Awarded with a Fifth Consecutive EcoVadis Gold Rating
Ahlstrom-Munksjö has been awarded with EcoVadis Gold rating for the company's sustainability management and performance for a fifth consecutive year. This places Ahlstrom-Munksjö in the top 2% of suppliers assessed in the pulp, paper and paperboard manufacturing industry. Compared with the results from the previous year, progress was made in ethics.
EcoVadis is a globally recognized business sustainability rating provider. The Corporate Social Responsibility assessment criteria include four themes: environment, labor and human rights, ethics and sustainable procurement.
Sustainable packaging specialist DS Smith has embedded its pioneering Circular Design Metrics across all its packaging sites to support the transition to a circular economy and help its customers achieve their ESG goals. According to the company, corporations around the world are working to create and implement ESG plans that meet the demands of all stakeholders, and CEOs specifically are facing increased pressures to meet those goals.
Using its Circular Design Metrics, DS Smith can now measure and quantify the sustainability performance of each of its packaging designs across eight key indicators: carbon footprint, design for reuse, supply chain optimization, recyclability, planet safety, material utilization, renewable source and recycled content. The company says it is the only packaging producer to offer this unique tool which gives its customers across a wide range of sectors such as FMCG, industrial, retail and e-commerce a clear view of their packaging designs' circularity performance.
AR Packaging Launches Recyclable Fiber Tray for High Barrier Applications to Reduce Plastics
In the quest for circular packaging solutions for more demanding applications, AR Packaging has contributed by launching a fiber-based tray concept intended for modified atmosphere packaging of ready meals and other chilled foods. The fully recyclable TrayLite® solution provides an efficient and convenient alternative to full plastic barrier trays and reduces plastics by 85%.
By combining the Group's expertise in both cartonboard packaging and flexible high barrier materials, AR Packaging has developed a new fiber-based tray concept called TrayLite®. A tray made of sustainably sourced cartonboard is lined and sealed with thin higher barrier mono films to ensure product protection and extended shelf-life. The cartonboard tray, liner and lidding film are easy for the consumer to separate from each other and recycle in separate well-established recycling streams across Europe.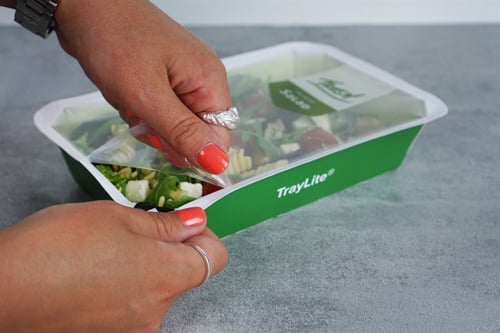 The Paper Lid Company and Metsä Board Introduce 100% Recyclable Paperboard Lid for Takeaway Beverage Cups
A long-term collaboration between Finnish startup The Paper Lid Company and Metsä Board, part of Metsä Group, has led to the development of a 100% recyclable paperboard lid for use with takeaway cups.
The lid, which is made from fully recyclable dispersion barrier board, is suitable for use with both hot and cold beverages. It uses a novel technology developed by The Paper Lid Company that makes it possible to form the paperboard into the desired shape. The result is a one-piece lid that clicks firmly in place and offers performance that is comparable to that of a traditional plastic lid.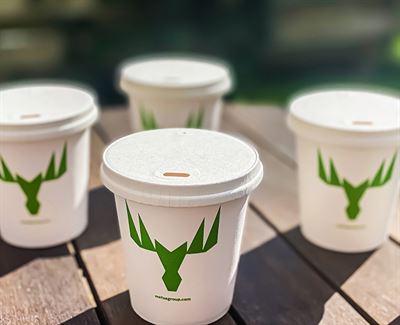 APRIL Group Joins Global Initiative to Grow 2.5 Billion Trees by 2030
Leading pulp and paper producer APRIL Group, which has substantial operations in Indonesia, has signed up for the World Economic Forum's 1t.org trillion tree platform, a global sustainability initiative to combat climate change by supporting healthy and resilient forests.
With the launch of the 1t.org global pledge process, APRIL and other international companies, including Nestle, PepsiCo and Unilever, have pledged to help conserve, restore and grow more than 2.5 billion trees by 2030.
This is part of the growing global momentum towards the adoption of nature-based solutions to address climate change.
CERES to Introduce Eco-Friendly Paper Straws on Juice Packs
CERES Fruit Juices will be introducing eco-friendly straws for some of its juice packs in an initiative aimed at reducing plastic waste. From September, all CERES 200ml packs will move from plastic straws to paper straws.
PepsiCo Sub-Saharan Africa chief marketing officer Martin Neethling said: "A major challenge with plastic straws is that they are too lightweight to make it through the mechanical recycling sorter and therefore difficult to recycle. The only way to tackle this problem is to move away from plastic straws altogether. Hence CERES' introduction of eco-friendly straws for some of our juice packs."
Henkel and GPI Packaging Solutions Enhance Sustainability of Packaging Can Multi-Packs
Consumers do not just buy the content of a product, they buy its packaging as well. Today, their increased awareness of the environmental impact of packaging also significantly influences purchase decisions. Henkel has anticipated this development: Its experts are developing packaging adhesives which support the design of sustainable packaging involving less waste and improved recyclability.
Taking into account the complexity of the packaging supply chain, Henkel is achieving this in collaboration with its partners along the value chain.
Optima Co-Develops First Paper Packaging for Feminine Hygiene Products
The Optima Group has developed a paper packaging for sanitary napkins in collaboration with a global consumer goods group. This is the first paper packaging to be used in this market segment, and it has received the German Packaging Award 2021.
"We are receiving more and more requests for the flexible processing of different packaging materials right from the outset," reports Markus Urich, key account manager at Optima Nonwovens. The development partnership with Voith Paper gives Optima the ideal conditions to develop other packaging for products for which paper packaging previously seemed unthinkable. "Whether paper, film or other packaging materials – it is essential to integrate product protection, sustainability and marketing successfully with one another," says Dominik Broellochs, Group Sustainability Manager at Optima.