What Is SAF?
The most recent acronym buzzing around the biofuels and bioproducts industry has been SAF. But what exactly is SAF?
Otherwise known as Sustainable Aviation Fuel, SAF is part of the promised low-carbon fuels future. SAF has similar chemistry and properties to conventional jet fuel, but it is produced from sustainable sources like biomass or waste materials. Depending on the feedstock and technologies selected, it can reduce the lifecycle greenhouse gas (GHG) emissions up to 80% when compared to conventional jet fuel.
SAF's lower carbon intensity makes it a relevant solution for reducing aviation GHG emissions. According to the International Energy Agency (IEA), aviation accounted for over 2% of the global CO2 emissions in 2021. Air travel is expected to double by 2050, and jet fuel consumption could account for 8-12% of transportation emissions.
Since the Paris Agreement pledge to limit global temperature increases to 2ºC, with pursuits to limit the increase even further to 1.5 ºC, multiple initiatives are being considered. As a result, the use of SAF became a crucial strategy for the aviation sector, given the status of technology and the possibility to use it as a drop-in fuel.
But good intentions are simply intentions if the reality isn't feasible.
Upticks in Initiatives for SAF Usage
Associations and governments are seriously investing in strategies to make SAF technologically and economically feasible. The International Air Transport Association (IATA), representing 83% of total air traffic, has committed to achieve Net Zero Carbon by 2050. Airlines like KLM, Southwest, and United Airlines have publicly announced their initiatives on SAF usage as well. European Union's "Fit for 55" package proposes a 2% SAF blending mandate by 2025, 5% by 2030 and 63% by 2050.
In the United States, the current administration ran on a hardline stance against expanding fossil energy use. For aviation, a "Grand Challenge" of producing 3 billion gallons (11.3 billion liters) of SAF by 2030 was issued. To put this segment into perspective, the US current annual consumption is:
123 billion gallons (465 billion liters) of gasoline

15 billion gallons (57 billion liters) of ethanol

64 billion gallons (242 billion liters) of diesel

4 billion gallons (15 billion liters) of biodiesel/renewable diesel

24 billion gallons (93 billion liters) of jet fuel
The US SAF production was 4.5 million gallons (17 million liters) in 2021, increasing to more than 12 million gallons in 2022 (45 million liters). Accordingly, substantial investments in infrastructure and technology development can be expected in the coming years.
Globally, SAF production reached more than 79 million gallons (300 million liters) in 2022. The International Civil Aviation Organization (ICAO) reports there is about 10 billion gallons (39.9 billion liters) of SAF under offtake agreements.
As SAF is not competitive with traditional jet fuel pricing, actions to remove financial obstacles are in the works. One example of such solutions are the tax credits described in the US Inflation Reduction Act (IRA):
A $1.25-$1.75 per gallon credit is available for each gallon of SAF sold as part of a qualified fuel mixture, if the SAF has a demonstrated lifecycle GHG reduction of at least 50% compared to conventional jet fuel.

The second tax credit will offer up to $1.75/gallon rebate for producers of fuels with a 100% GHG emissions reduction compared to fossil fuels.
How Do Sustainable Aviation Fuels Impact the Pulp and Paper Industry?
With the expected increase in demand, producers of SAF need to find suitable and affordable feedstocks in sufficient quantities. It is a consensus among producers that feedstock diversification is vital.
Current technologies tend to focus on organic waste, vegetable oil, and novel crops. However, woody biomass, forestry residues, and other feedstocks are already being considered for scaling up production.
With the increase of SAF (and other biofuels) capacity in the future, availability and pricing of biomass used by the P&P industry could be impacted. At the same time, many facilities could have the opportunity to transition into biorefineries – manufacturing biofuels and other bioproducts in addition to traditional pulp and paper products.
Some questions that arise from the increased popularity of SAF and other biofuels include:
What will the impact be to pulp producers' raw material availability and pricing?

Will there be a new market for selling wastewood and wood-based by-products?

With far more capital flowing into renewable fuel, could sustainable aviation fuel create risks or opportunities for P&P companies worldwide?
Fisher International offers unparalleled data services and insights that allow innovative and forward-looking companies to identify new opportunities that drive business success. Talk with one of our experts today.
---
About the Author: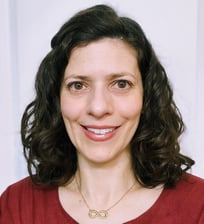 Camilla Abbati has more than 15 years of experience in process and engineering design. At Fisher International, Dr. Abbati is part of the Benchmark Team and is responsible for developing, improving, and running the Benchmark Modules in FisherSolve.
Her areas of expertise include process simulation, equipment design, capital cost estimation, and investment risk analysis. Camilla holds a bachelor's and master's degree in chemical engineering from University of São Carlos and University of Campinas. She also has a Ph.D. in Forest Biomaterials from North Carolina State University, with a minor in business. Her research interests are related to approaches and methodologies to aid investment decisions in biorefineries.