During 2021, we've seen the Pulp and Paper industry go above and beyond to place sustainability matters at the forefront of its priorities. This includes the countless new products that have been introduced as sustainable alternatives, more companies joining carbon reduction initiatives, and an impressive amount of sustainability-related awards that were handed out to the deserving companies from across our industry. To round out the year, we've listed some of the most recent developments within the P&P industry driving the effort to create a more sustainable environment.
Aldi UK Removes Plastic Packaging from Wooden Toy Range
The UK branch of discount supermarket chain Aldi has eliminated plastic packaging from its entire wooden toy range as part of its sustainability efforts. The retailer's Specialbuy range, launched on 31 October, includes 26 different items such as wooden medical carts and pirate ships.
Aldi's wooden toy range was originally launched in 2016 and currently uses 93% recyclable materials in its packaging. To make the product range more sustainable, the retailer has replaced its plastic tape with paper tape and started using paper wrap instead of bubble wrap.
4 Ways PepsiCo Is Driving Innovative Packaging Solutions
Introducing new sustainable packaging formats, like the Pulpex bottle, is just one of the ways PepsiCo is realizing its pep+ (PepsiCo Positive) transformation, which puts sustainability at the center of its business.
We expect the Pulpex bottle to be a gamechanger. Made from sustainably sourced pulp, certified by the Forest Stewardship Council and designed to be fully recyclable in standard paper streams, the Pulpex bottle also meets the challenge of holding liquids. This technology provides a rare opportunity to create an entirely new packaging format, which will help us build a more circular and inclusive value chain.
Mondi's Paper for Pallet Wrapping Shows Lower Climate Impact
Mondi commissioned a life cycle assessment (LCA) comparing its new paper pallet wrapping innovation, Advantage StretchWrap, with conventional plastic stretch film wrapping. Based on the assumption that both materials are recycled at the end-of-life, the findings showed that the paper-based pallet wrapping by Mondi has a lower climate impact as one of the LCA indicators.
The basis of comparison is the potential environmental impacts arising from wrapping one pallet. The LCA examined 16 indicators to understand potential trade-offs between the two materials. It covers all relevant life cycle stages, from raw material extraction, production, up to the application on a pallet at the customer. In addition, the impact of the end-of-life stage is assessed.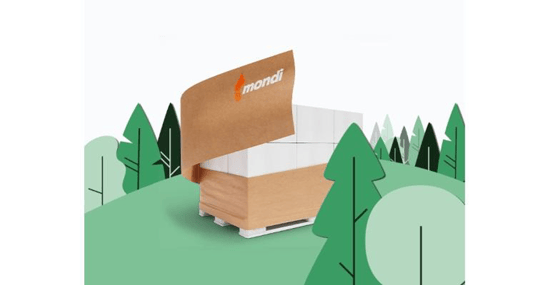 The Mayr-Melnhof Group (MM) Has Committed to Net Zero Emission by 2050
The Mayr-Melnhof Group (MM) has joined the global "Business Ambition for 1.5°C" initiative to contribute to limiting global warming to 1.5 degree through appropriate measures. As part of this initiative, launched by the UN Global Compact and Science Based Targets initiative (SBTi), among others, MM commits to setting science-based targets to seek for net-zero emissions in its whole value chain by 2050 at the latest. MM thus increases the pace of engagement on climate change at the time of major global milestones such as the UN Climate Change Conference COP26.
DS Smith Joins Business Leaders to 'Get Nature Positive'
DS Smith has joined the 'Get Nature Positive' campaign to help tackle the loss of biodiversity. 'Get Nature Positive' is led by the Council for Sustainable Business (CSB) – a group of business leaders advising the Department for Environment, Food & Rural Affairs (Defra) on how businesses can help achieve the aims of the 25 Year Environment Plan. The campaign engages and works with businesses to halt and then reverse the catastrophic loss of nature worldwide, promote biodiversity and protect natural resources.
By joining Get Nature Positive, DS Smith will work together with more than 70 high profile companies in various industries to build a nature positive future.
Sustana Fiber EnviroLifeâ Awarded 2021 Sustainable Business Award by the Wisconsin Sustainable Business Council
Sustana Fiber, a leading manufacturer of premium, sustainable recycled fiber has been awarded 2021 Sustainable Business Product of the Year for EnviroLife® by the Wisconsin Sustainable Business Council. The company's premium product, EnviroLife® is a 100% sustainable recycled fiber manufactured in DePere, WI compliant with FDA standards for use in a wide variety of foodservice packagings, such as paper cups, sandwich wraps, bags, to-go containers, and paperboard packaging.
Estee Lauder to Develop Beauty Industry's 'First' Recyclable Paper Bottle
The Estée Lauder Companies says it will develop an 'industry first' recyclable paper bottle for the beauty segment as it joins the Pulpex partner consortium. Pulpex claims that it has created a paper bottle from wood pulp using FSC-certified renewable feedstocks from responsibly managed forests. The consortium, which is based on a collaboration between Pilot Lite Group and Diageo PLC, is aiming for the bottle to be recyclable in standard waste streams.
The Estée Lauder Companies will explore the opportunity of scaling the Pulpex bottling technology across its brand portfolio. Its brands include Estée Lauder, Clinique, DKNY, and Michael Kors.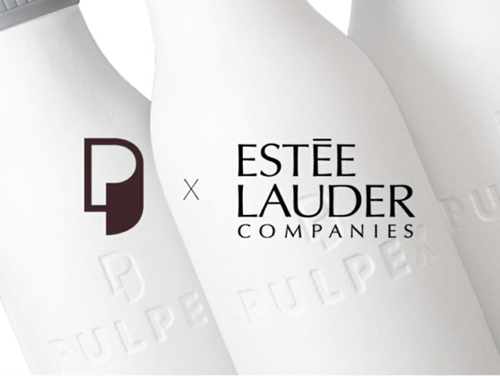 Pregis and Henkel Partner on Advanced Protective Packaging
Pregis and Henkel recently joined forces to advance the development of sustainable protective packaging solutions that meet environmental goals and address future packaging requirements. The recently rebranded Pregis EverTec lightweight, recyclable paper cushioned mailer, manufactured with EPIX technology from Henkel Adhesive Technologies, was the first example of a shipping solution jointly developed to address ecommerce packaging growth.
Henkel's EPIX technology enhances paper product functionality and improves performance while maintaining the sustainability and recyclability.
New Innovation from Stora Enso Minimizes Plastic in Paper Cups to Help Food Service Brands Meet Sustainability Targets
UltraThinPE Tec™ is a new innovation from Stora Enso that significantly reduces the share of plastic coating in foodservice [board (FSB) and applications such as single-use paper cups. With the help of UltraThinPE Tec™, Stora Enso has developed the thinnest polymer coating for FSB products on the market. This achievement allows for paper cup designs with less than 5% plastic – an important step in helping packaging converters, brand-owners, and retailers meet their plastics reduction targets. The technology is presently used in the production of UltraThinPE coatings for Stora Enso's Cupforma product range for paper cups.