Each month, we continue to see the innovative concepts companies are developing in order to pursue a greener economy. The Pulp and Paper industry has helped lead the way with this movement and we've gathered some of the top stories from the last month.
Domino's® New Packaging Design Encourages Customers to "Do Their Slice" to Increase Recycling Efforts
Nearly everything that leaves a Domino's® store leaves in the same type of packaging: a corrugated box made of more than 70 percent recycled content. To continue meeting the demands for recycled content in corrugated packaging, it is key that pizza boxes are consistently diverted from landfills. Domino's® knows that to do this, it must continue delivering the facts about pizza box recycling to its customers.
And what better way to do that, than through the box itself?
WestRock and Domino's® partnered to print recycling messaging on their pizza boxes in August, reaching hundreds of thousands of consumers every day. The expanded messaging encourages customers to "Do Their Slice" and is accompanied by a guide featuring additional steps on how to properly recycle their boxes. Domino's® new boxes also have a QR code sending users to recycling.dominos.com, where a look-up tool provides access to a nationwide database of recycling guidelines.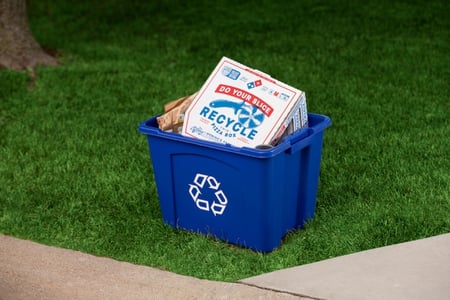 VPK Group Launches Its New European Brand fit2size®
VPK Group has launched its fit2size® brand as part of its strategy to further develop Fanfold corrugated packaging solutions across Europe. In response to the increasing demand for e-commerce and logistics packaging, the company has launched a new product based on the latest Fanfold innovation to further strengthen its ambition to supply excellent sustainable packaging solutions. The launch of the fit2size® brand follows the installation of a Universal UniFold 220 high speed line for the production of Fanfold corrugated packaging in Alizay, France to be supplied across Europe. The creation of a strong figurative brand for Fanfold underpins the ambition of the group and its belief in the bright future of Fanfold solutions. fit2size® works towards the elimination of void fill, spacers, and fillers and helps to produce exact-size corrugated packaging on demand, stock keeping unit (SKU) reduction, and limits manual handling and forming.
Lenzing Named Sustainability Champion for the Second Time
Lenzing Group, a world-leading provider of sustainably produced specialty fibers, has been awarded platinum status in the CSR rating from EcoVadis. This comprehensive assessment covers the four key practices of corporate social responsibility: the environment, fair working conditions and human rights, ethics, and sustainable procurement. This is the second time that EcoVadis, a leading international provider of sustainability ratings for businesses, has awarded platinum status to Lenzing for its sustainability performance. As a result, Lenzing ranks among the world's top 1 percent of companies in its sector that are rated by EcoVadis.
Nestlé UK Announces Move to Recyclable Paper Candy Wrappers
The landmark move from dual foil and cellulose to recyclable paper wrappers will see Quality Street remove almost 2.5 billion individual pieces of packaging material from its supply chain globally.
Developed by packaging experts at Nestlé's Confectionery Research and Development Center in York, UK, and the Swiss-based Nestlé Institute of Packaging Sciences, the transition to paper required extensive development in the engineering of new materials, coating technologies, printing techniques and the adaptation of existing equipment.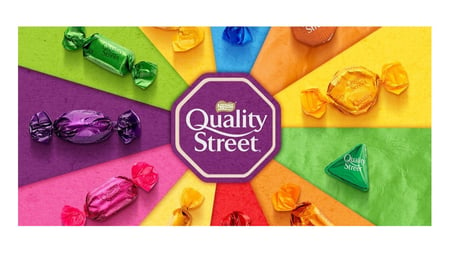 Mohawk Launches New Sustainable Promotion Titled "The Material Is the Message"
In October 2021, Mohawk Fine Papers, Inc., North America's largest privately owned manufacturer of fine papers and envelopes, introduced Paper With a Plan: A new attribute-driven approach to specifying paper. Mohawk refined and reorganized its paper portfolio into 5 distinct Collections that help make choosing paper by its properties and attributes easier. Mohawk's paper grades are now grouped into the Beautiful, Sustainable, Expressive, Elevated, and Practical Collections.

Mohawk's Sustainable Collection provides a powerful opportunity to add substance to sustainable storytelling. From hemp stalks to recycled cotton fiber, to the highest levels of PCW fiber and environmental certifications, these papers' origin story is evident in every sheet. Mohawk recognizes that sustainability has never been more important to brand storytelling. As sustainability stories have become more sophisticated, so have the material inputs used that drive their narratives.
ANDRITZ Introduces Sustainable Performing Technology Solutions
The ANDRITZ main motto for this year's MIAC is Sustainability in Practice. ANDRITZ presented innovative technologies that enable customers to save energy, water and raw materials. The product portfolio ranges in specific solutions for the entire paper and board production process from fiber preparation to the paper and board machine that help to reduce production costs and increase output and product quality.
To meet the requirements resulting from the constantly increasing amounts of rejects in RCF material, ANDRITZ introduced the PrimeSolve LC system. The main advantages are the reduction of fiber losses and the optimized removal of rejects. In addition, significant energy savings can be achieved through a new design of the pulper and detrashing pump. It also has an influence on product quality and allows for a higher reject amount in wastepaper.
Felleskjøpet Packs Premium Pet Food in Mondi's FlexiBag Recyclable
Mondi, a global leader in packaging and paper, has developed a recyclable high-barrier packaging solution for Norwegian pet food manufacturer Felleskjøpet, that keeps material in circulation and avoids waste. Felleskjøpet is using Mondi's FlexiBag Recyclable, a pre-made mono-material polyethylene (PE) bag, for the relaunch of its Appetitt range of dry cat and dog foods. It will replace the previous unrecyclable multi-layer solution, delivering packaging that is designed for recycling, according to CEFLEX D4ACE guidelines, and is recyclable in existing Norwegian plastic recycling streams.
Mondi's FlexiBag Recyclable provides excellent product protection and preserves the premium pet food, thanks to its high barrier material. A slider enables easy opening and closing for the bigger bags to ensure long-lasting freshness, while a handle allows for convenient transportation. FlexiBag Recyclable has excellent print qualities that guarantee good visibility on-shelf and can communicate all product and recycling information clearly.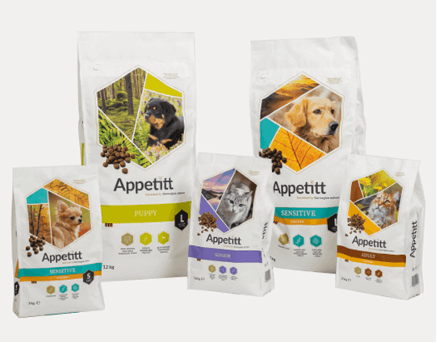 Seaman Paper to Fund Ocean Research and Conservation – Launches the "Sea the Difference" Initiative
Seaman Paper Company, a global provider of paper-based solutions designed to reduce the proliferation of single-use plastics, announced partnerships today with leading ocean research and conservation organizations, Mote Marine Laboratory & Aquarium and One Ocean Foundation. Seaman Paper Company has made multi-year commitments to these organizations to fund critical research and conservation efforts while launching the "Sea the Difference" initiative to heighten awareness of the increasing risk of plastics in our oceans.
"Nano- and microplastic pollution in the oceans represents one of the most concerning, least understood, emerging consequences of rising plastic consumption," said Mote Marine Laboratory President & CEO Dr. Michael P. Crosby. "With the philanthropic leadership of Seaman Paper, Mote is able to push forward the frontiers of science with our Center for Research and Policy on Nano-plastic Pollution and highlight the research and public policy solutions to this critical threat."
Recycling a Key Contributor to EU Green Deal: 4evergreen Event Highlights Links
The 4evergreen Alliance welcomed more than 180 participants, including speakers ranging from former UN Climate Ambassadors to the European Commission to innovators and high-level representatives from across the fiber-based packaging industry. Participants heard about the importance of upcoming packaging legislation and how the recycling industry can contribute to the EU Green Deal.
"We should keep in mind the crucial role of packaging. Its design, the way it complies with the requirements of both the market and the legislation make the packaging an important component of the transition needed to achieve the goals of the Paris Agreement and to address the today challenges our world is facing. The actions taken by the private sector which is developing real and innovative solutions, thus helping the institutions and public opinion understand how their decisions translate into concrete actions and build a foundation for future development. Initiatives like 4evergreen perfectly fit this ideal, and the success of your alliance will greatly contribute to the so much-needed general success on our path to climate neutrality," said Dr. Chruszchzow.
DS Smith and Krones Partner to Launch Sustainable Shrink-Wrap Alternative: ECO Carrier
Leading sustainable packaging company DS Smith announced a partnership with packaging machinery and systems provider Krones to create ECO Carrier, a fiber-based alternative to shrink-wrap for PET multipack bottles.
Showcased during the drinktec trade fair in Munich from the 12th – 16th September, ECO Carrier can be applied using the Krones mechanization system for its LitePac Top range, which applies sustainable packaging solutions to PET. The system uses corrugated board clips to hold PET bottles together and is particularly suitable for a bottle range from 1L to 1.5L, in a multipack function of 2×2 or 3×2.