Pulp and Paper companies are making headlines as awards are received, new products are rolled out, projects are being worked on, and initiatives are launched to meet sustainability goals. Each month, the industry continuously proves its dedication to creating a greener world, and we've rounded up some of the top headlines over the last month.
DS Smith Looking at Alternative Raw Materials for Paper-Making
DS Smith has reported that it is trialing new and innovative materials for its paper and packaging making process which includes straw, daisies, hemp, cocoa shells and seaweed. The DS Smith Innovation Team is looking at these materials with a good environmental profile as many of them require significantly less energy and water to produce than some traditional paper-making materials.
The company is currently trialing a range of alternative fibers as part of its £100m R&D and Innovation plan to accelerate its work in the circular economy. The program will look at the fiber potential and plastic replacement capabilities of a number of materials in order to diversify the range of sources it uses for packaging.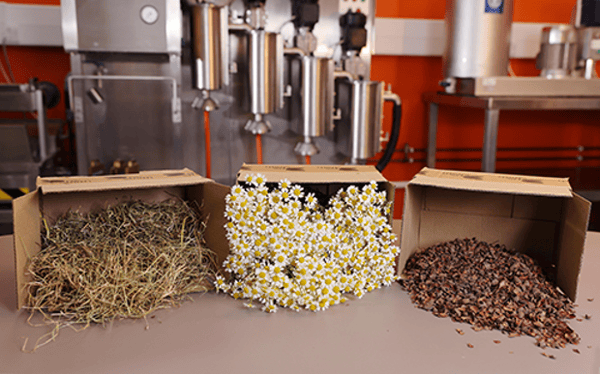 Tetra Pak Highlights Milestones in Latest Sustainability Report
Tetra Pak has recently published its annual Sustainability Report, highlighting the company's achievements and progress in the last year and detailing the actions to help realize resilient and sustainable food systems. These include:
Reduced operational GHG emissions by 36%, with 80% of energy coming from renewable sources, doubling the solar energy capacity to 5.55MW.

Launched a pioneering land restoration initiative in Brazil, in collaboration with local NGO Apremavi, in early 2022. The aim is to restore up to 7,000 hectares of land by 2030 for biodiversity recovery, carbon capture and climate change mitigation.

Sold 17.6 bn plant-based packages and 10.8 bn plant-based caps in the past year, enabling the saving of 96 kilo tonnes of CO2, compared to fossil-based plastic.

Invested €40m to support the collection and recycling of 50 bn cartons, contributing to a circular economy.
Ahlstrom-Munksjö's Sustainability Work Has Been Awarded Platinum Level Rating by EcoVadis 2022
Ahlstrom-Munksjö, a global leader in fiber-based materials, has been awarded EcoVadis' highest recognition level, Platinum, for the company's sustainability performance. The company's rewarded continuous efforts have placed the company among the top 1 percent of companies assessed by Eco Vadis. The rating is an improvement from Gold level rating, which has been previously awarded to the company since 2019.
"During the past year we have made a significant step change in sustainability and put it as a key value driver for our growing business. We have a sharper sustainability strategy, an integrated operative model and a solid and holistic set of key performance indicators to help us monitor and evaluate our performance. We are thrilled and proud to move from the gold rating to platinum, as this gives us external validation that our ambition has been recognized and the concrete actions are already bearing fruit," says Johan Lunabba, Vice President, Sustainability and Public Affairs.
Seal Packaging Launches UKCA Mark Registered Certified Plastic-Free Paper Cups
Seal Packaging has launched a certified plastic-free alternative for pubs, bars, festivals and live sporting events, in what is believed to be the UK's first UKCA marked plastic-free paper cups.
"We all know that plastic is no longer seen as the answer, and anyway, paper delivers so many advantages beyond its sustainability credentials, as it can easily be printed across the whole surface in CMYK or sport colors," says Sally Gabbitas. "So, you can actually put a whole poster into consumers' hands, or run competitions which link through to your current digital campaign with QR codes."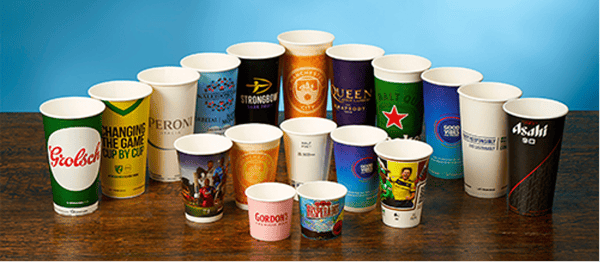 CPI Publishes Revised Design for Recyclability Guidelines
The Confederation of Paper Industries (CPI) has published the revised version of the Design for Recyclability Guidelines. Originally developed in 2019 following extensive consultation with the paper industry and the packaging supply chain, the CPI Design for Recyclability Guidelines provide design parameters which will help deliver recyclable fiber-based packaging for the industry and improved environmental and social impact in the supply chain. The aim of the revised CPI Guidelines is not only to optimize the recyclate entering the supply chain, but also to stimulate further innovation and technological developments in packaging materials and provide a direction of travel for future packaging design within the context of sustainability and resource efficiency.
The revised version defines components of paper that can normally be dealt with by standard paper mills and those that can be problematic and, depending on their amount, composition and interaction with other components, can lead to undesired consequences. The guidelines also go a step further, by illustrating the distinction across fiber content, yield and paper content, as defined by the work carried out in Europe by the 4evergreen alliance.
The Indonesian APP Sinar Mas Helps Students Understand Sustainability in Pulp and Paper
In an effort to support the program of the Indonesian Ministry of Education, Culture, Research and Technology, pulp and paper producer Asia Pulp & Paper (APP) is introducing a sustainable pulp and paper industry through the Leadership Collaboration Program to 44 interns from various universities. The internship program, which will take place from 18 August 2022 to 23 December 2022, is expected to enrich and improve the knowledge and competence of the program participants, especially in the pulp and paper sector.
"We support this program initiated by the Ministry of Education and Culture, in addition to students getting hands-on work experience in the field, they can also explore the sustainable pulp and paper industry," said Director of APP Sinar Mas Suhendra Wiriadinata.
Cullen Packaging Introduces Packaging Made from Natural Matter
UK-based packaging manufacturer Cullen Packaging has introduced Fibre Bottle, a sustainable alternative to plastic bottles and pouches for dry goods packaging. Made entirely from natural matter, recycled cardboard and water, the packaging is biodegradable and compostable, compared with traditionally used plastic that remains in landfill for 200-1,000 years.
It is expected to allow brands producing goods such as vitamins, supplements, dry foods, homecare and horticultural products to divert 270 million single-use plastic bottles or pouches from shelves a year.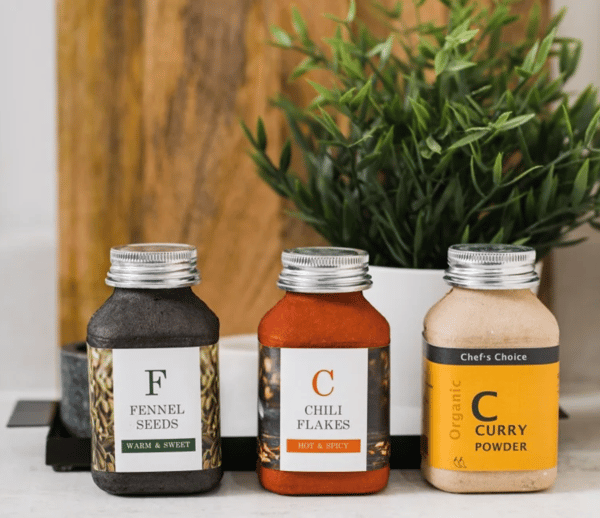 Sappi Announces First Financing Facility with Sustainability Linked Performance Indicators
Sappi's international Revolving Credit Facility (RCF) of EUR 515 million benefits from the group's newly developed Sustainable Financing Framework. As a global leader in sustainable woodfiber products and solutions, sustainability and moving towards a circular economy underpin Sappi's business strategy.
At the end of July Sappi announced that its science-based targets had been verified by the Science Based Targets initiative (SBTi), building on the strong commitment to the UN Sustainable Development Goals. In an important further step, Sappi has moved to create a bridge between Sappi's financing and sustainability strategies, confirming the importance of sustainability-linked financing solutions as integral to the company's overall strategy.
Glen Pearce, Sappi Group CFO, commented: "This first sustainability-linked financing facility is an important strategic step for Sappi and supports our long-term vision to be a sustainable business with an ambitious sustainability strategy."
Körber's MTC ITF Change: The Interfolder with Reduced Energy Consumption
As a key technological partner in the tissue sector, Körber Business Area Tissue always looks ahead and offers solutions that are in line with the changing needs of the market while keeping sustainability and the aim of building a greener future in focus. MTC ITF Change is a solution that embraces this new direction, as it is possible to change the cut off of the product in a simple, fast, and automated way without compromising the quality of the finished product. This is a solution that leads to a reduction in energy consumption of up to 30%.
Smurfit Kappa Helps Football Boots Seller Achieve Sustainability Goal
Smurfit Kappa has developed a new sustainable eCommerce packaging solution for RareBoots4u, a supplier of classic football boots to many well-known names in the world of football, including Karim Benzema, Bruno Fernandes and Mason Mount.
RareBoots4u approached Smurfit Kappa to create a customized and sustainable packaging solution that had the flexibility to accommodate a wide variety of sizes of football boots alongside promoting its brand. The new RareBoots4u box creates a positive customer experience with its striking design and clean lines. It also enhances the company's sustainability credentials as it uses a reduced amount of material and is recyclable, renewable and biodegradable.